Are you starting a blog with WordPress for the first time?
I'm willing to bet the answer is yes – if you're reading this article.
Even if this isn't your first rodeo, you should read this article because you can probably get something from my experience.
Starting a blog with WordPress is great because they are the best content management system in my opinion.
In fact, 35% of the web uses WordPress for their blogs.
So WordPress is a great start to creating a successful blog that makes you money!
However, it's not all rainbows and butterflies.
There are certain things that you should be aware of before starting a blog with WordPress.
Most people purchase hosting, they set up a theme and start creating content without knowing the things that i'm going to be reviewing in this article and in the end, it comes back to bite them.
Trust me, I've been there before.
I spent months creating content for my site but Google wasn't ranking me!
This led to so much frustration because in my head, I was doing everything right so I should be appearing on the first page of Google. Right?
It took months for me to finally realize what I was doing wrong and it wasn't fun.
My mistake was that I sat back and waited for Google to realize that I should be appearing on SERPs instead of taking action to find out what was really happening with my site that was keeping me from ranking.
Stick around because I'm going to be giving a list of things you should know before starting a blog with WordPress so you don't experience what I went through!
Before we begin, I hope that you've already set up your WordPress site. If you haven't, check out our comprehensive guide on starting a blog.
Use This Special Discounted Link That Will Save You Up to 60% On Your Purchase Of Bluehost
Things You Should Know When Starting a Blog…
Get Your Site Indexed By Google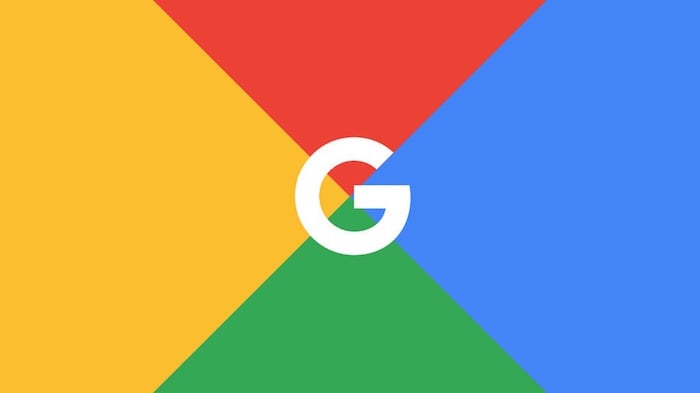 If you want to start getting organic traffic to your blog, you need to start appearing in search results on search engines like Google.
However, you cannot just sit back, relax and wait for Google to find you.
You need to get your blog indexed as fast as possible so people can start viewing your site on Google.
But how can I get my site indexed quickly enough?
Don't worry i've got you.
Here are some ways you can ensure that your site is indexed by Google.
a)Install and Set Up Google Analytics & Search Console
Google analytics and Search Console are both free Google tools that are critical for your site.
Google analytics measures stats about your website like visitors, time spent on site, what pages they looked at, where they're from, etc.
Read: How To Set Up Google Analytics For WordPress
Google Search Console (formerly known as Google Webmaster Tools) shows you how Google sees your site.
It shows you when Google last crawled your site, which pages on your site are indexed and so on.
Search console allows you to submit sitemaps of your site so Google can easily crawl your site and rank it.
WATCH THIS VIDEO TO LEARN HOW TO SET UP GOOGLE SEARCH CONSOLE ON WORDPRESS
Don't Make This Mistake!
When verifying your site on Google Search Console, make sure to verify all versions of your site.
So in my case, I would verify both http://digispotkenya.co.ke/ and digispotkenya.co.ke
This is a major mistake I made.
Because I hadn't verified digispotkenya.co.ke as well, I received a message that my site is not indexed so it wasn't appearing in search results.
Why do you have to do that
According to Google, if you receive a message that http://example.com is not indexed, make sure that you've also added http://www.example.com to your account (or vice versa).
It's very easy to do this.
Just repeat the steps given in the video above.
So if I had verified http://digispotkenya.co.ke/, I would go ahead and also verify digispotkenya.co.ke domain.
I hope this is clear because it can affect organic traffic to your site.
b) Submit a Sitemap to Search Console
You might be asking, 'What is a sitemap?'
The sitemap is basically a list (in XML format) of all the pages on your site. Its primary function is to let search engines know when something's changed – either a new web page or changes on a specific page – as well as how often the search engine should check for changes.
A sitemap is a great way to ensure that Google indexes all the pages on your site.
So, as a new blog, one of the first things you should do is submit your sitemap.
How To Submit A Sitemap
1.Click the URL to go to the Dashboard for that site.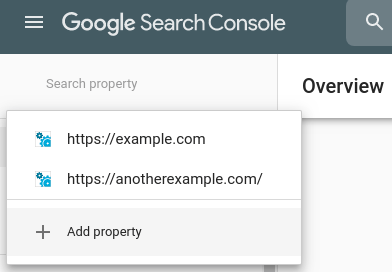 2.On the left, click "Sitemaps" then in the upper right corner click "Add/Test Sitemap."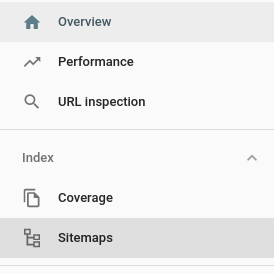 3. Enter 'sitemap_index.xml' in the 'Add a new sitemap' field to complete the sitemap URL.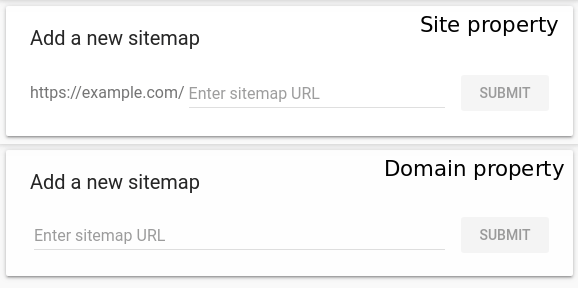 c)Develop a Content Marketing Strategy
Having a well documented content marketing strategy will help you stay focused on your goals for your blog.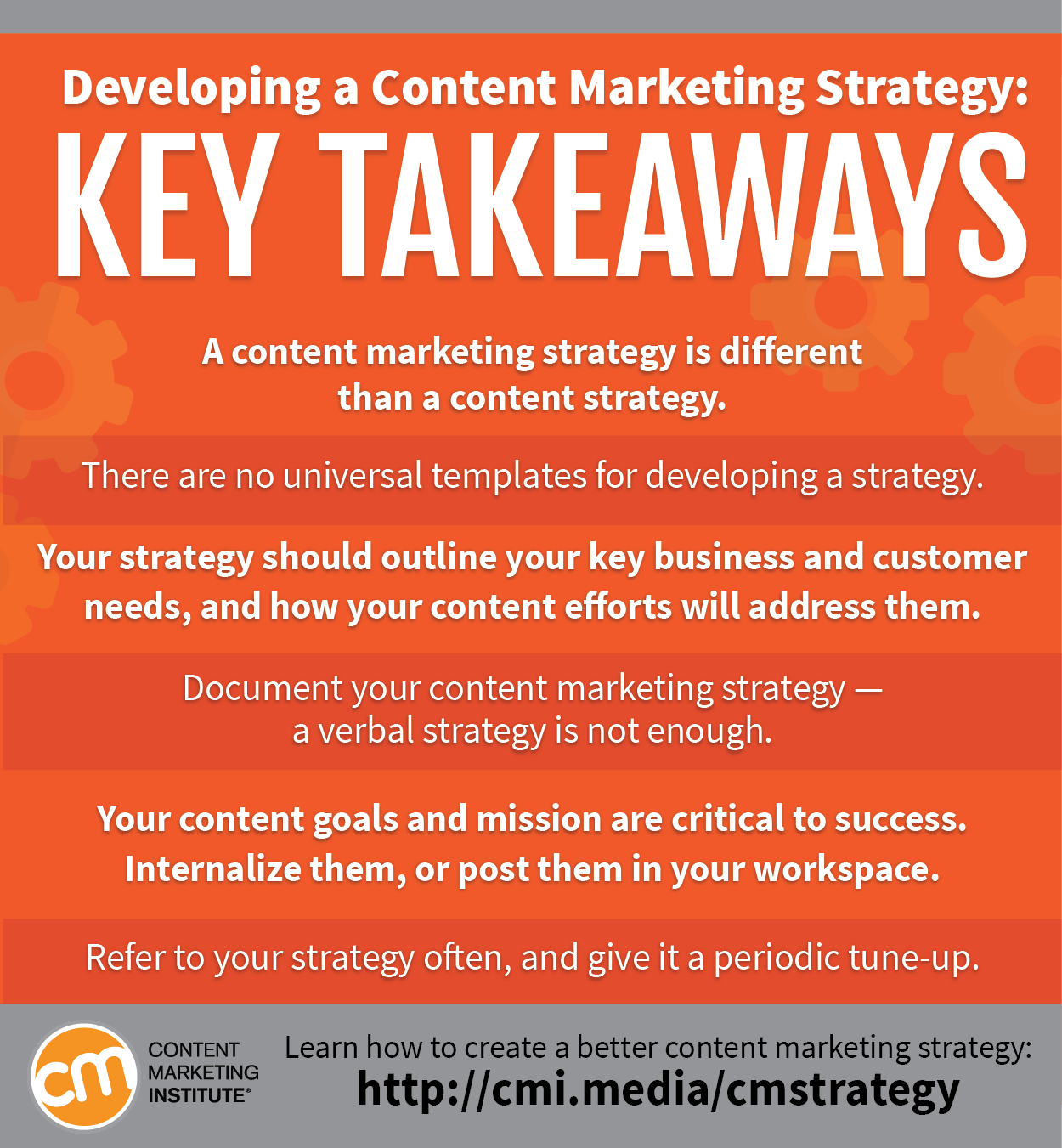 If you're starting a blog in 2020, you should realize that developing a content marketing strategy is everything. So it should be one of your main priorities.
The best place to share your content is on sites like Medium and Reddit because they have millions of visitors per month.
Sites like Medium and Reddit are called content aggregators. This means that they act as a search engine for user-submitted content.
When you submit content from your site, you can even appear on the first page of Google because you've used a high authority site to post your content.
However, make sure to include a link to your site because this will help increase your traffic
You'll also get a valuable backlink from a high authority site that will influence how Google sees you.
e) Use Social Media To Build Powerful Backlinks
Let's take an example of Pinterest.
When you create a pin and link it back to your site, tons of people could potentially repin it and for everyone who repins your pin, you get a backlink.
Another example is Tumblr.
If you post something on tumblr and leave a link to your site, people will reshare it.
However much your post is reshared, your post link still remains meaning you continue to acquire backlinks.
I learned this strategy from Lazy Ass Stoner. You can check out his YouTube channel where you'll get an avalanche of knowledge about blogging and making money online.
f) Make Good Use of Forums
There are so many forums online that users go to when they are looking for help about something.
You need to join a forum in your niche and start offering valuable input on discussions.
Once you do this, you become an authority in the forum so when you post a link to your site, you're likely to get more clicks.
Also, the great thing with forums is that your post will stay there for a long time (unless the admin removes it)
A great forum that people always forget about is Facebook Groups.
For example, someone joins a Facebook group about losing weight, it's because they're interested in learning how to lose weight.
If your blog is in that niche, you've found your ideal audience.
You can find forums by searching on Find a Forum or by googling inurl:forum + "your_keyword"
g) Focus on Quality Over Quantity
Believe me, it's much better to write one blog post in a week that is packed with value for your readers than to write 10 mediocre articles in a week that no one will want to read.
This is all part of your content strategy that you should create when starting a blog because it will guide you.
Another thing is that your content needs to be relatable.
A mistake that most bloggers make is writing for search engines instead of people.
Think about what your audience wants to read when writing your content.
Here's a great infographic about content marketing:
h) Update Your Content Regularly
You need your content to be evergreen.
That's because there's always new information popping up and you need to keep your readers up to date.
If you wrote a post about Google Search Console a year ago, go back to update everything so you can keep up with new changes.
Neil Patel, for instance, says that bringing his old posts back to life resulted in 51% more traffic over a three-month period.
So in addition to keeping your audience updated, you'll be getting tons of traffic with this strategy.
Final Words…
Blogging is not easy.
It comes with a lot of ups and downs that you should be aware of.
When starting a blog with WordPress, these are just a few things that you should know.
However, the list is much longer than this.
Therefore, please do your own research to find out what you should know as a beginner blogger before it's too late and you lose traffic to your site.
Hope this helped 😊